Hobo's Lullaby
By David Glenn Cox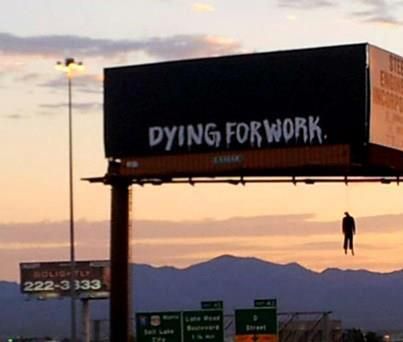 "Go to sleep you weary hobo
Let the towns drift slowly by
Can't you hear the steel rails hummin'
That's the hobo's lullaby"
The red sled has been put away; the wrapping paper has gone into the trash along with the experts and their post -Thanksgiving forecasts of vibrant Christmas sales. Warm candle lit predictions of three to four percent in sales increases have been extinguished by the cold wind of a mere 0.7% sales increase. Now, factor in three percent annual inflation and you have the worst Christmas sales since, well, last year. Actually, it has been the worst Christmas sales season since 2008, when the New Great Depression first began.
The wizards and chambermaids of prognostication have already stripped the bedding and the bed clothes to autopsy the fetid corpse of Christmas past on. Well, the reason is obvious, isn't it? Come on; think about it, what could be the cause of such sluggish sales? Why, what else, the prognosticators tell us it was Hurricane Sandy and the budget negotiations in Washington. Shoppers in Alabama, Michigan and Montana must have said to themselves, "Well, little Jimmy wants an official NFL football and little Cindy Lou wants a new bike. But you know what? I ain't a gonna do it, no sir, not until them lazy good for nothing politicians do something in them budget negotiations."
Or maybe, collectively, the American public has decided that out of respect for a global climate change inspired hurricanes, they should forgo annual gift giving ritual. Of course, I'm being absurd but if; if only, I could become even more absurd, if I could perfect the craft of cultural absurdity, then maybe, I could possibly write for the main stream media. The actual reason for the slow seasonal sales is a clear as spinach between the front teeth of a runway model. It isn't just that they lie about Christmas sales to affect a bandwagon approach, hoping the mobs of the great unwashed will go out and shop unreservedly, before all the good stuff is gone which they do. It is that, after lie is piled upon lie for so long, the absurdities either make sense or they're simply not plausible and you sometimes get the feeling they aren't even trying that hard anymore.
Last month, the Bureau of Labor Statistics reported that jobs and wage losses from Hurricane Sandy were negligible and therefore would not be included in job or wage loss statistics. See, if the building you worked in was destroyed by Hurricane Sandy, your job loss doesn't count. It can, however, be included as a legitimate reason for slow Christmas sales. So as the hurricane victims sat in the darkened wreckage of their homes they thought to themselves, "I'd go Christmas shopping but for those bastards in Washington."
The truth just ain't in them, Harry Truman once said about Richard Nixon; "Richard Nixon is a no good, lying bastard. He can lie out of both sides of his mouth at the same time, and if he ever caught himself telling the truth, he'd lie just to keep his hand in."
Absolutely and in totality, we are buried in the massive corporate defecation's, recommendations, free associations, declarations, coupons, group ons, code words, buzz word bullshit. So what could be the real reason for lackluster (war on Xmas) holiday sales, could it be the demise of the traditional family? Or maybe we just don't love our families that much, the way we once did. But you already know the truth, don't you? You're probably saying to yourself right now, get to it man! We all know the economy sucks!"
If today's unemployment statistics were complied by the same formula which was used in the last Great Depression, our current unemployment rate would be at 22% the same unemployment rate as in the worst year of the last Great Depression.
NBC News.com – New Home sales jump to two-year high
"New single-family home sales surged in September to the highest level in nearly 2-1/2 years, further evidence the housing market recovery is gaining steam.
The Commerce Department said on Wednesday that new home sales increased 5.7 percent to a seasonally adjusted 389,000-unit annual rate — the fastest pace since April 2010, when sales were boosted by a tax credit for first-time homebuyers."
The story is factually the truth, but actually a lie. A new home sale number of 389,000 is one of the worst in fifty years, but remember; the last time they sold those low numbers was in 1967 when there were only two hundred million Americans. This story is repeated ad nausea all over the media as are all stories of positive economic numbers.
Auto Sales Are Highest in 4 Years
New York Times, DETROIT — "Unemployment is still high and the so-called fiscal cliff is looming, but those worries didn't slow down the nation's car and truck buyers in September.
Autos flew off the lot at the highest sales rate in four years, adjusted for seasonal variations, according to the research firm Autodata."
Highest sales rate in four years, otherwise known as the year the New Great Depression began. Rosy forecasts of 14.9 million new cars, Hazzah! Except, that annually, the US crushes 14 million cars, factor in the past three years with sales of 10 million new cars or 12 million new cars sold and you see a society less mobile. The shortage in the sales of new cars also drives up the price of used cars.
But because they lie about everything they sometimes find themselves tied up in their own ribbons. Why was General Patraeus fired again? It was because he had an affair, right? For myself, I doubted that. It's almost traditional for generals to have a mistress, hell, Eisenhower had one and he didn't get fired. I thought to myself, it sure was mighty lucky for President Obama that a story like that didn't break before the election, convenient huh? Then I read the Bob Woodward story about Rupert Murdoch sending Roger Ailes to Afghanistan trying to encourage the good General to run for the Presidency in a Fox News funded and stage managed campaign. The reasons for the Patraeus firing become obvious, with only the details still shrouded in mystery.
The truth is cold dead, stone dead, it is a condition which cannot be altered, but still they try. Poor people don't buy much for Christmas, some cannot even afford the day off from their pay. This is the ugly baby in the manger which none come to see, what millions of American families got for Christmas this year was poverty, same as last year.
You cannot "good news" the poor into thinking they aren't poor. No amount of talk radio can ever argue with the daily fear and precariousness with which they daily live their lives. The sad truth is the government / media are one and the same, they can no longer hide the truth and so they must bury it. Burying ain't a craft skill, it is a volume business and so, they're working overtime with extra flights of misdirection.
"Now don't you worry 'bout tomorrow
Let tomorrow come and go
Tonight you're in a nice warm boxcar
Safe from all that wind and snow
I know the police cause you trouble
They cause trouble everywhere
But when you die and go to Heaven
You'll find no policemen there
So go to sleep you weary hobo
Let the towns drift slowly by
Listen to the steel rails hummin'
That's a hobo's lullaby"
~ Goebel Reeves