…in Manhattan. What could have been a rather painful day turned out quite nicely. I picked up taxes from my CPA at 4:30 and found I didn't owe anything; in fact, I have some to keep in the 'bank' (federal and state) for next year. Woo hoo! Then down to the Grand Central post office where I was anticipating an hour or more wait in line. On the way down Lexington I encountered one of the nicest floral scenes I have ever seen in the city.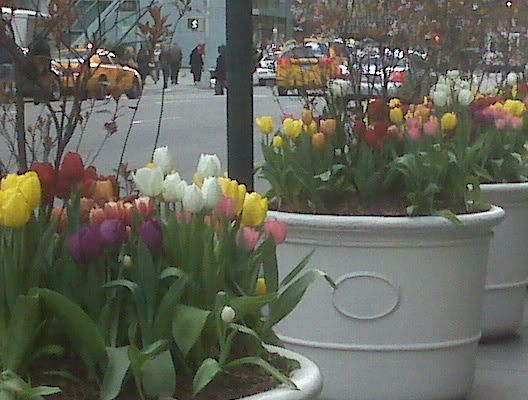 Then I got to the post office and it was only about a 20 minute line – not so for those who came after me; apparently as I was leaving the estimated wait was 90 minutes! Timing is everything.
Then it was off to meet my signif at our gym, and I walked through Central Park to get there. Take a look at what I saw below the fold!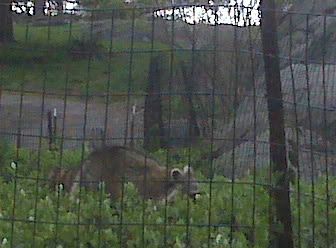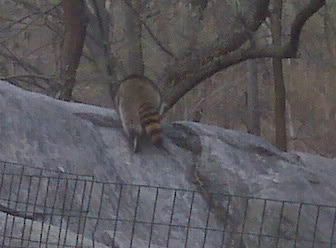 This was actually the second one I saw as I was walking, so wanted to get a picture. Usually the park abounds with squirrels, but this is the first time I have seen raccoons!
Happy spring, folks.
ee